About Us
Who We Are?
At PSD, we believe the soccer training should be challenging, enjoyable and full of decisions.
There is always a better way for coaches to train their players. 
We're obsessively passionate about creating, testing and sharing new soccer drills and training sessions as very important elements of soccer coaching besides a lot of crucial skills.
We are excited to make coaching easier and help trainers by giving new ideas with our soccer exercises, practices and training plans.
Our Founding
PSD was founded by Zoltán Koller and Zoltán Szekeres back in 2011.
Both hold their UEFA 'A' Licence.
It was a dream of them to share soccer drills, coaching tools, exercises, training plans with coaches all around the world.
At that time PSD was one of the first soccer coaching provider.
Meet The Team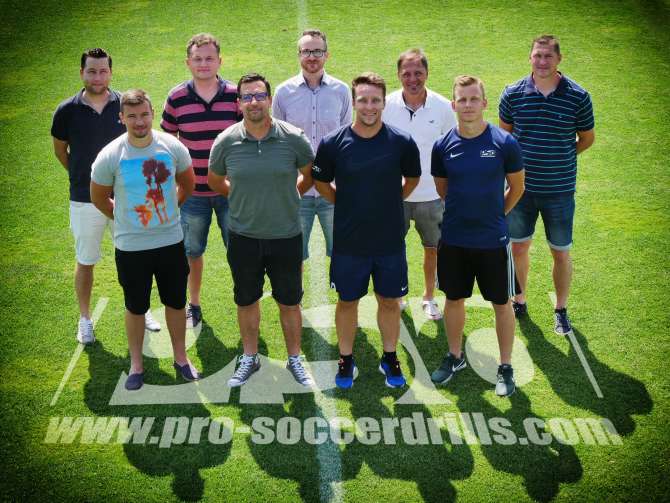 As active trainers we understand that as football coaches we have to continuously work to develop our training skills in order to help equip our football players with the most modern methods, therefore ensuring that they make the improvements that will help them to reach their potential. After participating in several soccer trainings and professional courses, we determined that we needed to deepen and widen our knowledge in practice. We visited many soccer training sessions lead by professional teams to see what valuable ideas we could glean in order to incorporate their best practical methods into our trainings. We wanted to learn from the top most skilled soccer coaches…(Arsene Wenger, Carlo Ancelotti, Jürgen Klopp, Josep Guardiola, Unai Emery..). We had the chance to see a lot of new soccer drills that greatly increased the effectiveness of our training sessions. With the knowledge we gained, we were able to adopt and create new methods and football drills much faster and easier into our work. As a result our training sessions became more diverse. We did in depth studies of how the top teams' play, we drew conclusion on the reasons of their success based on their applied play systems and we observed the main characteristics in both their defensive and offensive play.
Coaches from More Than 100 Countries Use the Service of PSD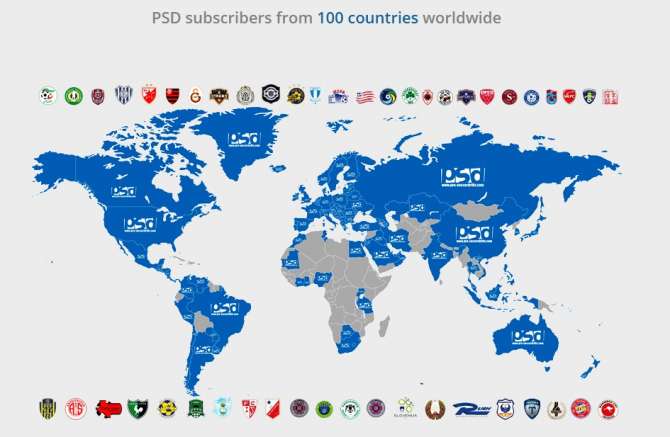 Our website has been launched in 2011 in order to help coaches and players through innovative and professional soccer drills and full HD video contents. The exercises have already been tested, applied and put into practice by professional soccer coaches. The methods can also be adopted into your training sessions partly or fully to reach your set goals.
We are very proud of our worldwide community.
Join us and build together the future of this beautiful game.
The Milestones of Pro-SoccerDrills.com