Soccer Speed Exercise with Reaction
(Free)
This soccer speed exercise focuses on developing reaction ability, speed and agility.
Category:
Soccer Drills - Soccer Speed Training
Age:
12 - 20+
Difficulty:
5
Space:
Reduced
Keeper:
0
Players:
4 - 20
Individual+Team
Video
Organisation
Four different colored cones are used to create an approx. 10x10 meters square. /Take care of the size of the area, use age specific distances./ Two players are in the middle identified by different colors. In front of the coach there are 4 cones with the same color as seen in the area. The coach holds the same cones as the colors of the players.
Description and Graphics
Players have to react to the whistle of the coach. Coach lifts a cone determining the player and at the same time he steps to one of the cones on the ground determining the way of the called player. Marked player has to sprint to the marked cone. The other player has to sprint to the diagonally placed cone. The player reaches the right cone first is the winner. They walk back. Progression continues after a short break for 2 wins.
See In
Download In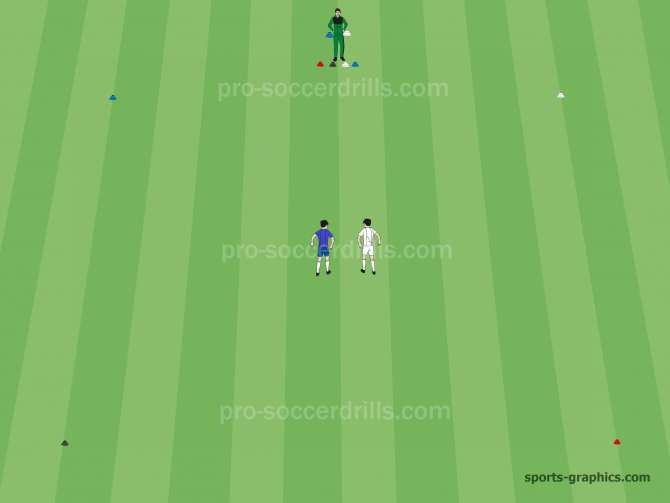 Set Up
See In
Download In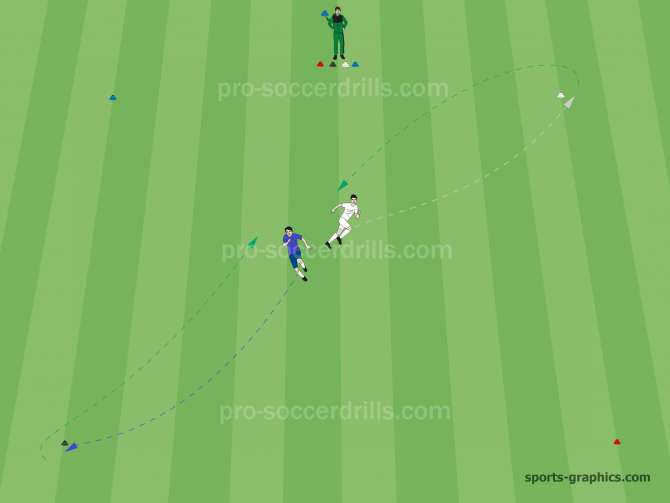 Soccer Speed Exercise
See In
Download In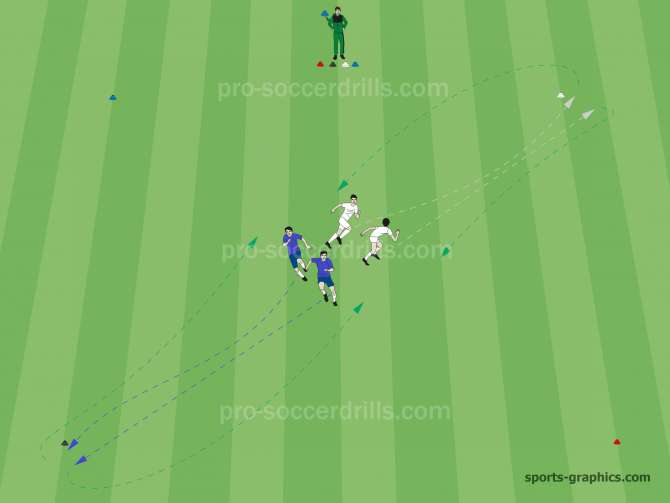 To raise the difficulty of the soccer speed drill two players in pairs work together.
Coaching points
Accurate commands
Help players' orientation with communication in the early stage
Provide enough resting time
Have fun
Take it competitive
Set up
Number of Players: 4 - 20
Repetitions: 2 - 4
Series: 1 - 3
Time: 10 - 15
Intensity: 100 %
Free Trial
GET YOUR FREE 14 - DAYS TRIAL NOW! INCLUDING:
700+ Soccer Drills

3000+ Variations

More than 300 HD videos

OR LOGIN WITH YOUR ACCOUNT